The pitch clock, as we know it, is here to stay for the 2023 season.
In a memo sent to all 30 teams Tuesday, eight days before opening day, Major League Baseball said there will be no major changes to the rules enforced during spring training.
Tweaks will be made based on PitchCom malfunctions, brushback pitches, equipment malfunctions and other instances that could delay the time of a pitch.
CLICK HERE FOR MORE SPORTS COVERAGE ON FOXNEWS.COM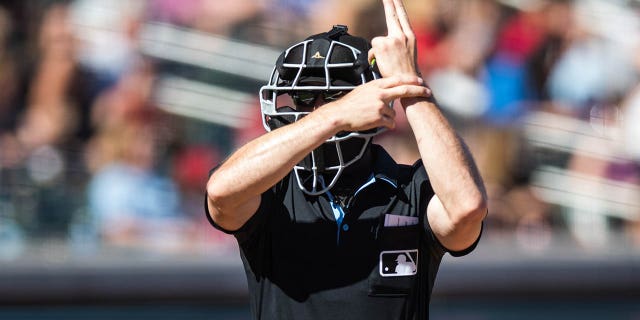 However, the standard 15-second pitch clock (20 when men are on base), as well as the eight-second timer for batters to be "alert" in the batter's box, will remain.
"On one hand, we are prepared to make adjustments based on input," Commissioner Rob Manfred said Tuesday, via ESPN. "On the other hand, we want to give it a chance to see how it plays out exactly over a period of adjustment in some regular-season games before we make any significant alterations."
The main goal of the pitch clock is to speed up the pace of play, which MLB believes will attract more viewers. The pace of games has sped up this spring, which is a good start for the league.
Games this spring training have lasted an average of two hours and 36 minutes, 25 minutes shorter than last year's contests.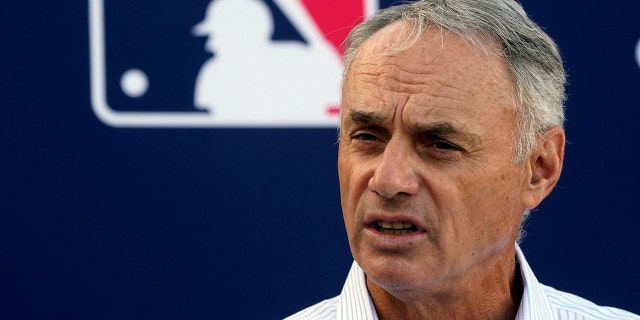 Players seem to have adjusted quickly. In the first week of spring training, there were 2.03 pitch clock violations per game. During the latest week of games, that number was down to 1.03.
While one month of spring training may not be the best sample size, the minor leagues had similar results last year.
The average nine-inning MLB game last year took three hours, three minutes. The previous year it was 3:10, the longest ever.
Baseball games never averaged more than three hours until 2014, when the average nine-inning contest took three hours and two minutes. After one year at below three hours (2:56), games have lasted, on average, over three hours each of the last seven seasons.
CLICK HERE TO GET THE FOX NEWS APP
The last time the average was under 2:40 was in 1985.