Tema Methodist Day Senior High School (MEDASS) celebrated its 40th anniversary with a call for urgent improvements in its infrastructure.
Due to infrastructural challenges, teaching and learning have become difficult for teachers and students of this institution.
The lack of one assembly hall and separate campuses for students of different subjects have been a major obstacle to the smooth running of the school.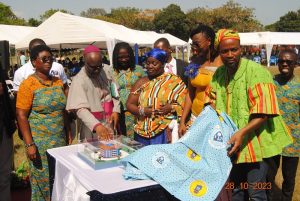 The anniversary was commemorated on the theme "Quality Infrastructural Development for Sustainable and Impactful Education: The Role of Stakeholders." Madam Juliana Nancy Frimpong, Headmistress of the school, called on the government, Members of Parliament, stakeholders, parents, Old Students of MEDASS, and the public to help the school to realise its dream of having an ultramodern assembly hall on one campus.
Several activities were organised to mark the anniversary, including dance and song presentations by the school's Cultural Troupe and the School Choir, and an exhibition of paintings, textiles, beads, and dressmaking. 63 outstanding students were awarded gold medals, cash prizes, and gifts for winning overall in their departments and courses of study.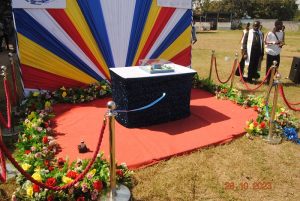 MEDASS was established in October 1983 as the first mission second cycle institution in Tema Metropolis. Madam Frimpong mentioned that despite the school's infrastructural challenges, MEDASS was doing well in academics and extracurricular activities. The science students, with the help of some teachers, were able to win in the science and mass quiz competition organised by the Methodist Education Unit in the Greater Accra region for its second cycle schools. Additionally, the school placed fourth in this year's Greater Accra Regional Quiz and qualified for the national competition.
Mr Richard John Aseeph, the International President of the Old Students Association, called on all students, private institutions, members of parliament, the government, past students, and parents to contribute their quota to help the school achieve its goal. A fund-raising dinner on December 22 this year is scheduled to mobilise funds to begin the project. Also, a concert will be organised to raise funds for the project, with all students who are now celebrities, like Stonebwoy, Sarkodie, and Eno Barony, expected to perform.
The celebrations ended with hope for a better future for MEDASS through improved infrastructure, capable of producing competent students and leaders for Ghana in the next 40 years.