This is to inform the general public and students that the Maduka University is set to kick off academic programs following approval from the Nigeria University Commission (NUC). This is a significant milestone for our university, and we are proud to welcome our first set of students to campus.
The NUC approval is a testament to the high quality of education that Maduka University is set to provide. Our programs are designed to meet the needs of our students and to prepare them for success in their chosen careers.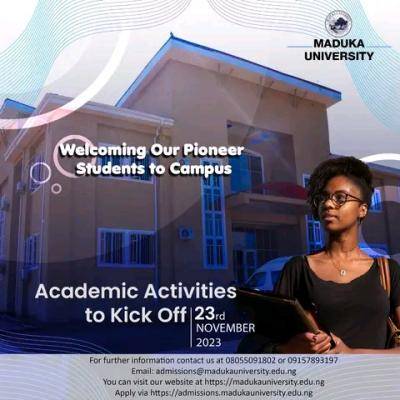 We are also pleased to announce that Maduka University will resume on November 23, 2023. Everything is set to provide our students with a world-class education.