When Kalabhavan Mani died, there were many speculations about his death. Now PN Unnirajan IPS who was part of the squad investigating the case has unveiled the real reason behind the actor's untimely death. In an interview with Safari Channel, he said as part of the investigation, the actor's paddy field was searched several times.
"All the objects found in its premises were recovered and a detailed statement was recorded including all those present there including friends like Jafar Idukki, Tarikida Sabu, and others who had come to see Mani the day before. Methyl alcohol was found in Mani's blood. Usually, ethyl alcohol is found in your blood if you drink alcohol. Methyl alcohol is commonly found in turpentine or paint remover. This is called surgical spirit.
Methyl alcohol is not suitable for consumption. In methyl alcohol, you can find about 90 per cent of ethyl alcohol. There is only 9.5 per cent methyl. It also contains 0.5 per cent poisonous substance. If the content of methyl alcohol is more than 30 mg per 100 ml of blood, it is dangerous. Usually, we consume ethyl alcohol. Many things are added to the arrack when it is brewed at home or outside. It may contain methyl alcohol. We have heard about the old Vypin alcohol disaster. The cause of that disaster was an error in testing the quantity of methyl alcohol. The Vypin disaster was a major disaster of that time.
Mani's blood had traces of methyl alcohol, as well as some pesticides. We tried to find out if any of Mani's friends had been distilling alcohol lately, or did he consumed arrack while travelling. But it was found that he hadn't consumed alcohol from outside recently. However, he had consumed arrack distilled by someone three months ago. Later Mani travelled to Munnar as he has a house there. Upon inquiry, we found that he hadn't had a get-together with friends there.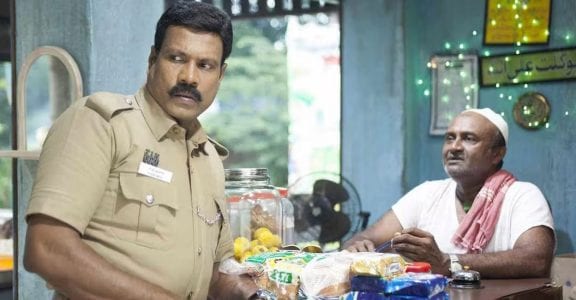 Soon it became the responsibility of the police to unravel the presence of methyl alcohol in his body. But we didn't get any other information. It is said that regular consumption of methyl alcohol can cause blurred vision and other discomforts. Ethyl alcohol is given as a neutralizer if methyl alcohol is consumed.
We are looking into all that and more. As a finality, we found that methyl alcohol content was very low in his blood. DYSP Sudarshan who was part of the investigation is now Crime Branch SP. He collected all the beer bottles Mani had been drinking and sent them for chemical analysis. We are still awaiting the results. Mani usually eats vegetables and pesticides are used in vegetables. We also enquired if pesticides had entered his body when he consumed the raw vegetables.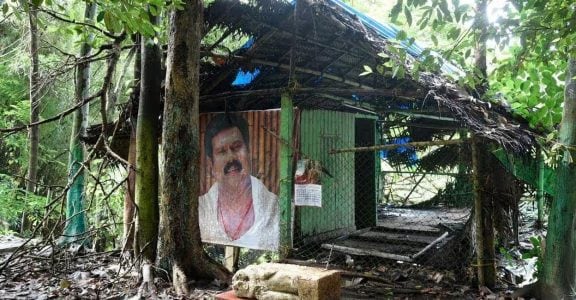 Currently, the investigation is on. But there is no proof that Mani consumed meat, vegetables, or arrack from outside on that fateful day. Reportedly the actor only drank beer at that time. That investigation helped us to discover that Mani was a chronic diabetic patient. There is a tablet he uses for diabetes, which was prescribed by the doctor much before. One specification was that alcohol shouldn't be taken with this tablet. By doing so there will be a chemical reaction between them that will have harmful effects on the body. This tablet is taken in the morning and in the evening. That day morning, he had taken the tablet. We have this habit of taking a medicine prescribed by the doctor for 4-5 years and don't bother to follow up. This was the case with Mani as well.
Meanwhile, Mani's body had become weak. His last stage program was at Cherpulassery. He used to be a healthy man. But once his health deteriorated he used to wear 2-3 thermal wears inside his shirt. Though he was physically weak, he stood for 3 hours and did the show. By the time he returned, he had become very weak. Diabetes had started to consume his body. But Mani kept his health issues to himself.
In the meantime, we questioned everyone and cross-checked their versions. We questioned Jaffer Idukki, Nadirshah, and Tharikida Sabu. They also vouched for the fact that he hadn't taken anything else than beer that day.  Meanwhile, we received the results of the chemical analysis report of the beer. That's how we came to know about the presence of methyl alcohol as was mentioned earlier.
The fact that beer contains methylated spirits had not caught our attention until then. After that, the medical board in Thiruvananthapuram discussed Mani's affairs in great detail. What causes this death? Have we failed in any area? Things like that were discussed in great detail.
From this, we came to know that Mani had ignored his illness. So we were made to understand that Mani didn't pay heed to anyone's words. When one of his friends had a liver ailment, it was Mani who paid him 10 lakhs. But the actor never made any efforts to better his health. It was when Mani's brother Ramakrishnan raised some doubts in the investigation that the case was handed over to the CBI. But Mani's cause of death was liver cirrhosis. The nerves in his neck often had to be banded after a broken liver. And sadly, he chose to ignore this.
Though he used to vomit blood, he used to take beer. Vomiting blood is a symptom of liver cirrhosis. Mani used to consume 12-13 bottles of beer a day. He had consumed beer on the day of his death and the previous two days. On the 4th, he might have taken 12 bottles of beer. Usually, we are told that beer is good for smooth urination.
The beer bottle used by Mani and the beer bottle taken from another bar were sent for chemical analysis and methyl alcohol content was found in Mani's beer.
It is true that beer contains a small amount of methyl alcohol. But when we drink a lot of beer, the amount of methyl alcohol increases in us. The same thing happened with Mani. Especially when Mani is a liver cirrhosis patient this can trigger quickly. What happened in Mani's case was death due to the high content of methyl alcohol caused by drinking too much beer. One isn't sure if he was addicted to beer and that he used to consume so much beer despite knowing about his liver condition. Whichever way you look at it, that was similar to signing your death warrant.
Since there were arguments regarding the investigation, the rest of it was done by the CBI. But CBI also reached the same conclusion as our investigation was very meticulous. We were eager to find the truth behind the death of an actor we admired and loved. In short, we can say that Mani simply invited his death."