This is to inform all the National Diploma fresh students that the management has released the procedures for registration for the 2023/2024 academic session. The procedures are as follows:
1. Print the following online.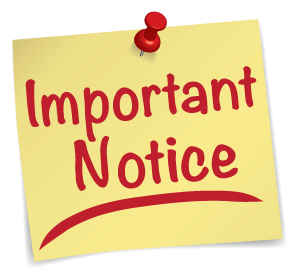 a) Letter of Federal Polytechnic, Idah Admission.
b) Acceptance Fee Receipt.
c) JAMB Letter of Admission.
2. Present the following for the collection of clearance at the Admission Office.
a) Letter of Federal Polytechnic, Idah Admission.
b) Acceptance Fee Receipt.
c) Letter of JAMB Admission.
d) '0' Level Results (Not more than two sittings).
e) Birth Certificate.
f) State of Origin.
g) Evidence of Screening Fee.
3. Report at the Information Communication Technology (ICT) for verification.
4. Go back to Admission Office for checking of documents
5. Pay Student Union Government (SUG) Fee.
6.
a) Generate RRR for payment of School Fees by indicating your programme and level.
(b) Print Payment Receipt online.
(c) Present the online payment receipt for confirmation in the Bursary
7. Go to your Department for Departmental Clearance
8. Report at your School for Deanery clearance.
9. Submit your files to Admission Office and your respective Department. With the following documents:
(a) School Form with pin- (Original)
(b) FPI Admission Letter- (photocopy)
(c) Acceptance of Offer of Admission (photocopy)
(d) Undertaking Form- (Original)
(e) 'O' Level Certificate- (Certificate or Verified Statement of Result)
(j) Jamb Result- Original with Passport)
(g) Online Jamb Admission Letter- Institution's copy – (photocopy)
(h) Course Form – original 
(i) Evidence of Screening fee-(photocopy)
(j) Clearance from the HOD-(Original)
(k) Medical certificate- (Original)
(l) Certificate of State of Origin- (Original)
(m) Birth and Certificate or Declaration of age – (photocopy)
(n) School Fees receipt-(2 photocopies)
(o) RRR- (photocopy)
(p) Oath Form- (photocopy)
(q) Two Current Passport-(photocopies)
You are to keep photocopies of the documents submitted as your own copy.
NOTE:
1. You are required to arrange your documents serially as above.
2. All candidates are required to conclude their final documentation on or before 6th November, 2023 at the Admission Office and respective Department.