Quick Info→
Wife: Nithya Ramesh
Hometown: Bengaluru
Age: 33 Years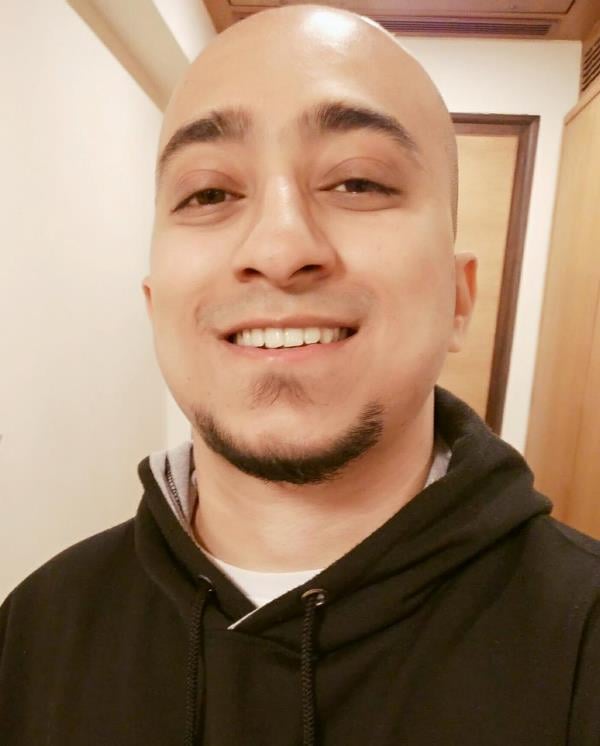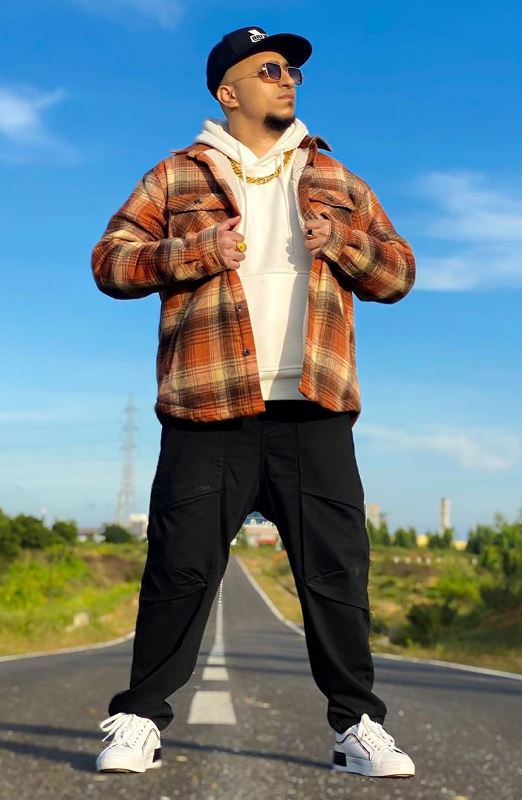 Some Lesser Known Facts About Brodha V
Brodha V is an Indian rapper, lyricist, and music producer. He is one of the most famous English rappers in India. He gained popularity after releasing the song 'Aathma Raama' in 2012.
He has rapped in English, Hindi, Sanskrit, and Kannada languages. He is also trained in Indian classical music.
Brodha V discovered rap through the song 'Pettai Rap' in the Tamil film 'Kadhalan' in 1994. This film was the first one he watched in a cinema.
His rapping journey began when he was in the 12th standard, and he decided to pursue a career in this field. However, his family didn't support his choice initially because they didn't see a secure future in rapping.
During the early stages of his rap career, Vighnesh actively engaged in 'text battles' on Orkut, a popular social networking service at the time. In 2008, he discovered the 'Insignia Rap Combat' forum on Orkut, initiated by Delhi-based rappers Speed Ice and D'Brassic. This forum provided him with a platform to participate in and polish his rap battle skills.
In 2008, he created a hip-hop group named 'Machas With Attitude' (MWA) with rappers Smokey the Ghost and Big Nikk.
In 2012, he launched his single track titled 'On My Own,' featuring Avinash Bhat. During the same year, he also released his second single track called 'Aathma Raama,' which has gained more than 50 million views on YouTube.
The group hit the spotlight after Vishal Dadlani invited them to collaborate and create the song 'Ready Steady Po' from the popular 2013 Bollywood film Chennai Express. In the same year, the group disbanded to pursue their solo careers.
In 2014, he released another single track titled 'Aigiri Nandini,' which turned out to be a hit.
He collaborated with Anirudh Ravichander on the song 'Shake That' from the 2015 Tamil film 'Kaaki Sattai.'
In 2015, he teamed up with singer Benny Dayal to release the song 'Round Round,' which gained popularity and was featured among the top 10 tracks on Saavn.
In 2017, Brodha V collaborated with singer Sanjeev T to raise awareness about Congenital Heart Disease (CHD). They created a unique song using actual heartbeats, which became a part of the #GiveABeat initiative.
In 2017, Brodha V produced the music for 'Anu Aunty – The Engineering Anthem.' This parody of Iggy Azalea's "Fancy" became viral on social media. He has also composed music for various anthems and jingles.
In 2018, he contributed his rap skills to the song 'Turn This Party Up' from the Telugu film 'Krishnarjuna Yudham.'
In 2019, Brodha V teamed up with rapper Raftaar and dropped the track 'Naachne Ka Shaunq.' He showcased his rap skills in both English and Hindi in the song. This collaboration became a hit and gained 50 million views on YouTube.
He partnered with the clothing brand Puma in 2019 to promote hip-hop culture in India.
In an interview, Brodha V shared that his stage name, Brodha V, has two parts. 'Brodha,' which represents brotherhood, and 'V' is the initial of his real name, Vighnesh.
Brodha V's music often blends hip-hop with elements from Indian folk, Carnatic, and Hindustani music.
In 2014, Rolling Stone India mentioned him as a part of 'hip-hop's elite.'
In 2014, Storypick referred to him as 'one of the best rappers in the country.'
In 2016, he was featured among the top 10 underappreciated Indian hip-hop musicians by ScoopWhoop.
The 2019 Hindi film 'Gully Boy' was based on the lives of Mumbai-based rappers Divine and Naezy. Brodha V made an appearance in the film as himself.
In 2014, Brodha V organized the first Indian rap cypher in Bengaluru to promote hip-hop culture in India.
He performed at the Music Matters Festival in Singapore in 2018.
Brodha V once expressed his desire to collaborate on a rap song from a Rajinikanth film and have Rajinikanth himself feature in one of his songs.
In 2014, Brodha V was featured in Micromax's song titled 'Roobaroo – Micromax Unite Anthem,' alongside other notable music artists like Raghu Dixit, Benny Dayal, Neeti Mohan, and more.
His dream headline in the news would be 'Brodha V wins the Grammy for Best Rap Album.'
In an interview, while talking about his struggling days, he said,


It was very hard for most of my career for me to make money and get shows. We didn't even have proper contracts earlier for the projects that we did. It was just word of mouth and people would pay us only if they liked us. It was very hard to even go to a college fest and convince the organisers to give us a 15-30 minute slot."
Khan Sir Age, Wife, Family, Biography & More
Aatish Kapadia Age, Wife, Children, Family, Biography & More
Namita Dubey Height, Weight, Age, Biography & More
Dwayne Bravo Height, Weight, Age, Girlfriend, Wife, Family, Biography & More
Gaurav Chaudhary (Technical Guruji) Age, Wife, Family, Biography & More
Madan Gowri Height, Age, Girlfriend, Wife, Family, Biography & More
Sagar Narwat (Boxer) Height, Weight, Age, Girlfriend, Family, Biography & More
RJ Sayema (Sayema Rahman) Height, Weight, Age, Boyfriend, Biography & More
The post Brodha V (Rapper) Height, Age, Wife, Family, Biography & More appeared first on Phoosi.