Vice President Dr Mahamudu Bawumia, a Presidential hopeful of the ruling New Patriotic Party (NPP), has cast his ballot at the National Headquarters of the party in the ongoing presidential primary.
Dr Bawumia, accompanied by his wife, Samira Bawumia, party supporters and senior party officials, arrived at the polling station early this morning to exercise his democratic right.
Speaking to the media after casting his vote, Vice President Bawumia expressed his confidence in securing victory in the NPP's presidential election. "I am praying to God to give me the victory. Reasonably I am going to win," he said. However, he also humbly acknowledged that the final outcome was ultimately in God's hands, stating, "I don't want to predict since it is the will of God."
Dr Bawumia had earlier on his campaign highlighted the importance of unity within the party and emphasized the need for peaceful and fair elections. "The NPP is a strong and united party, and today's election is an opportunity for us to strengthen our democratic processes," he remarked.
The Vice President's participation in the NPP's internal election reflects the party's commitment to a democratic selection process for its presidential candidate. The NPP has a long-standing tradition of holding competitive internal elections, allowing members to choose their flagbearer for the upcoming general elections.
The NPP presidential election has generated significant interest and excitement among party members and political observers alike.
Dr Bawumia faces formidable competition from other party stalwarts, each vying for the opportunity to lead the New Patriotic Party in the next general elections.
When the Vice President concluded his campaign, he thanked party members and supporters for their unwavering dedication and said, "I am grateful for the support and trust that the NPP family has placed in me. Together, we will work tirelessly to serve the people of Ghana and continue the progress we have achieved."
The NPP's presidential election is expected to be closely watched, as the chosen candidate will represent the party in the upcoming general elections. The NPP, under the leadership of President Nana Addo Dankwa Akufo-Addo, has focused on economic development, infrastructure projects, and social reforms during its current term.
The final results of the NPP's presidential election will be announced after due process, and the winning candidate will be officially declared at the Accra Sports Stadium as the party's flagbearer for the upcoming general elections.
As the NPP continues its internal election process, Ghanaians eagerly await the outcome, which will shape the political landscape and determine the party's path forward in the upcoming general elections.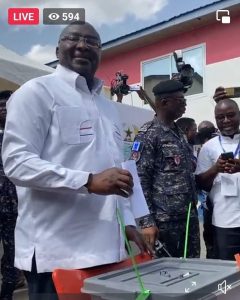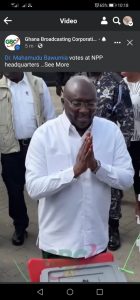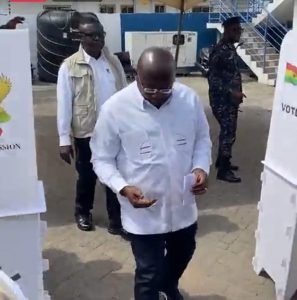 By Vincent Kubi