In 2016, as Game of Thrones was nearing the climax of its epic tale in the Seven Kingdoms, the world of television was abuzz with potential guest appearances. Among those eager to make a brief yet memorable appearance on the hit HBO series was none other than Daniel Radcliffe, the actor famous for his portrayal of Harry Potter. In a candid revelation, Radcliffe expressed his willingness to meet a rather gruesome end on the show. Let's delve into this throwback moment when Radcliffe shared his desire to join the ranks of those who perished in Westeros.
Post-Harry Potter freedom: A world of opportunities
Having bid adieu to his iconic role as the young wizard, Harry Potter, Radcliffe was enjoying newfound flexibility in his career. In his own words, "Right now, I have a little bit of freedom." However, the allure of television was accompanied by the weight of long-term commitment. Radcliffe said, "I've recently read a couple of really good TV pilot scripts," he confessed, "but then it's signing on for seven years."
An unconventional desire: Dying on Game of Thrones
 'I think she's going to have to swing the other way': When Sophie Turner wanted her Game of Thrones character Sansa to end up with 'probably Margaery'
As the conversation took an unexpected turn, Radcliffe shared a bold and unconventional aspiration – to become part of the ever-growing list of Game of Thrones characters meeting their demise. When asked about a potential stint on the show, his response was unequivocal, "I would love to. If they want to just bring me in and f**king kill me, I would be so happy to do that."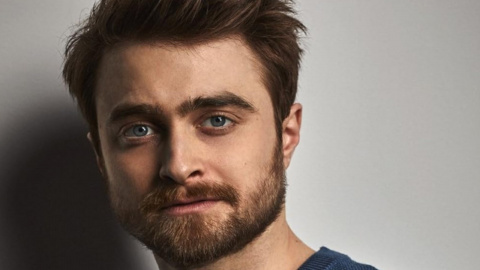 A shared journey: From Hogwarts to Westeros
In the realm of fantasy, Radcliffe wouldn't have been the first Harry Potter alum to cross over to Game of Thrones. Jim Broadbent, renowned for his portrayal of Professor Horace Slughorn in the Harry Potter films, played a pivotal role in Game of Thrones' seventh season. This made him one of the eight actors who had the unique distinction of gracing both beloved franchises.
In retrospect, Daniel Radcliffe's willingness to embrace a short-lived, dramatic demise on Game of Thrones was a testament to his love for storytelling and the allure of television. It was a remarkable moment in time when a beloved actor entertained the idea of being part of the blood-soaked, treacherous world of Westeros, a fantasy that, while left unfulfilled, will forever be remembered as a unique dream in the annals of pop culture history.
 The time Harry Potter star Daniel Radcliffe and Late Night host Stephen Colbert were forced into this funny interaction while filming; DEETS Inside