Football season is in full swing, and LIV Golf star Phil Mickelson wants to make sure all fans are responsibly enjoying this time of year. 
For many fans, wagering on football, whether it's through sportsbooks or fantasy leagues, is very common. Mickelson isn't knocking those who want to enjoy the games with some bets, but he cautions those who may be taking it a step too far. 
Mickelson is a recovering gambling addict, and he shared a long, impactful post on X, formerly Twitter, urging bettors to be smart this football season. 
CLICK HERE FOR MORE SPORTS COVERAGE ON FOXNEWS.COM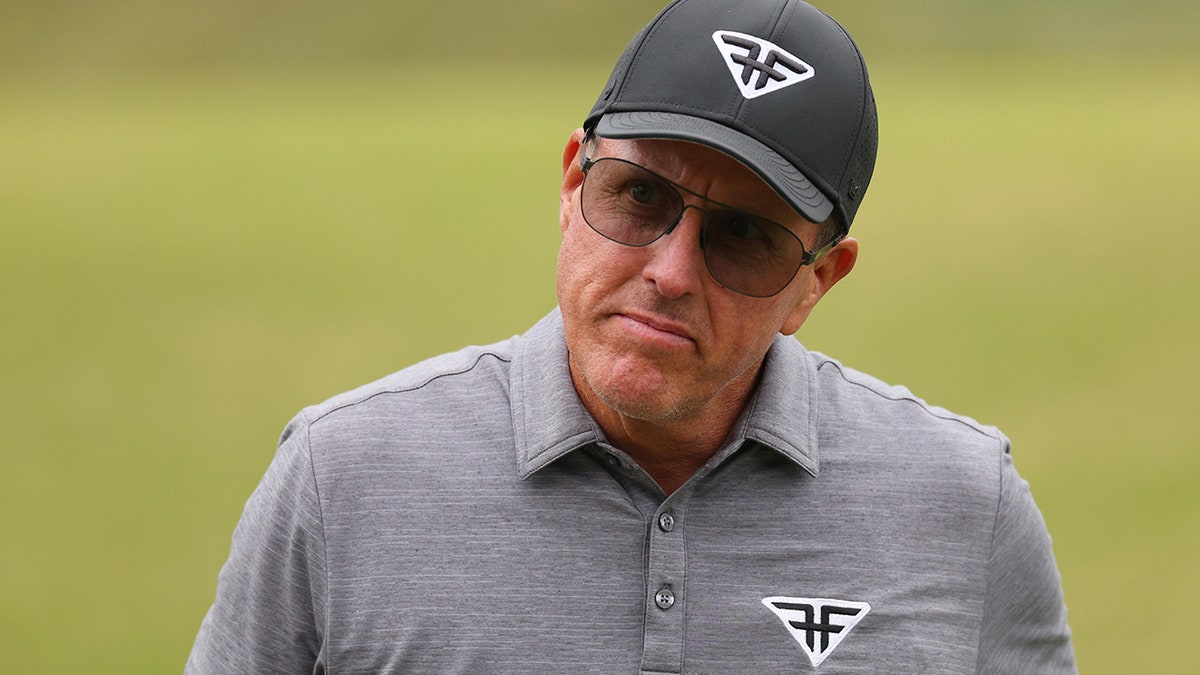 "Most of you will enjoy this football season with moderation while having lots of fun and entertainment," Mickelson began. "The fantasy leagues will provide banter amongst friends and money won or lost betting won't affect you. I [won't] be betting this year because I crossed the line of moderation and into addiction which isn't any fun at all. The money wasn't ever the issue since our financial security has never been threatened, but I was so distracted I wasn't able to be present with the ones I love and caused a lot of harm."
"This lack of presence has been so hurtful. 'You're here but you're not with us,' is something I've been told often throughout my addiction," he continued. "It affected those I care about in ways I wasn't aware or could fully understand. It's like a hurricane is going on outside and I'm isolated in a shelter oblivious to what was happening. When I came out there was so much damage to clean up that I just wanted to go back inside and not deal with it."
"If you ever cross the line of moderation and enter into addiction, hopefully you won't confuse your enablers as friends like I did. Hopefully you won't have to deal with these difficult moments publicly so others can profit off you like I have," Mickelson wrote. "But hopefully you WILL have a strong and supportive partner who is willing to help you through being your worst self, and through your worst moments like I have in Amy. She has loved me and supported me through my darkest and most difficult times. I couldn't have gotten through this without her. I'm so grateful for her strength in helping us get through the many challenges I've created for us. Because of her love, support, and commitment, I'm back on track to being the person I want to be."
"After many years of receiving professional help, not gambling, and being in recovery from my addictions, I'm now able to sit still, be present in the moment and live each day with an inner calm and peace. I still have a lot of cleaning up to do with those I love the most but I'm doing it slowly and as best I can," he continued.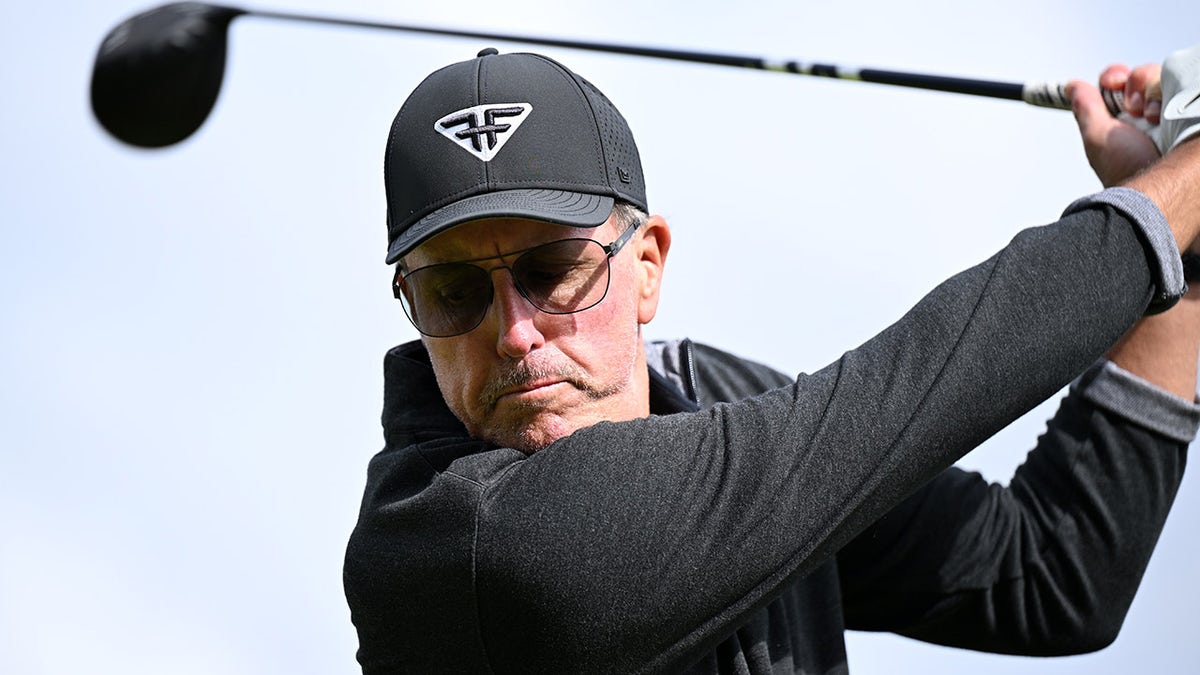 "This football season and beyond, enjoy yourself with moderation so it doesn't detract from your ability to be present. In my experience, the moments with the ones you love will be far more remembered than any bet you win or fantasy league triumph."
Between 2 million and 4 million Americans suffer from gambling addiction per year. These gamblers can't stop betting wages despite the consequences.
While Mickelson noted that he wasn't financially affecting his family because he was on the PGA Tour with hefty winnings all these years before joining LIV Golf, other gambling addicts can't say the same. The loss of money could be detrimental on all levels.
PHIL MICKELSON SAYS HE 'NEVER BET ON THE RYDER CUP' AFTER FORMER ASSOCIATE CLAIMS HE DID IN 2012
Mickelson was recently accused by a former associate, Billy Walters, of betting more than $1 billion on various football, basketball and baseball games over the last 30 years. Walters, writing in a new book titled "Gambler: Secrets from a Life at Risk," said Mickelson even asked an associate to place a $400,000 wager on the U.S. team in the 2012 Ryder Cup to win because he felt they couldn't lose.
Mickelson denied that claim in Walters' book, saying, "I would never undermine the integrity of the game."
He also noted how open he's been about his gambling addiction.
"I have previously conveyed my remorse, took responsibility, have gotten help, have been fully committed to therapy that has positively impacted me and I feel good about where I am now," Mickelson wrote on X.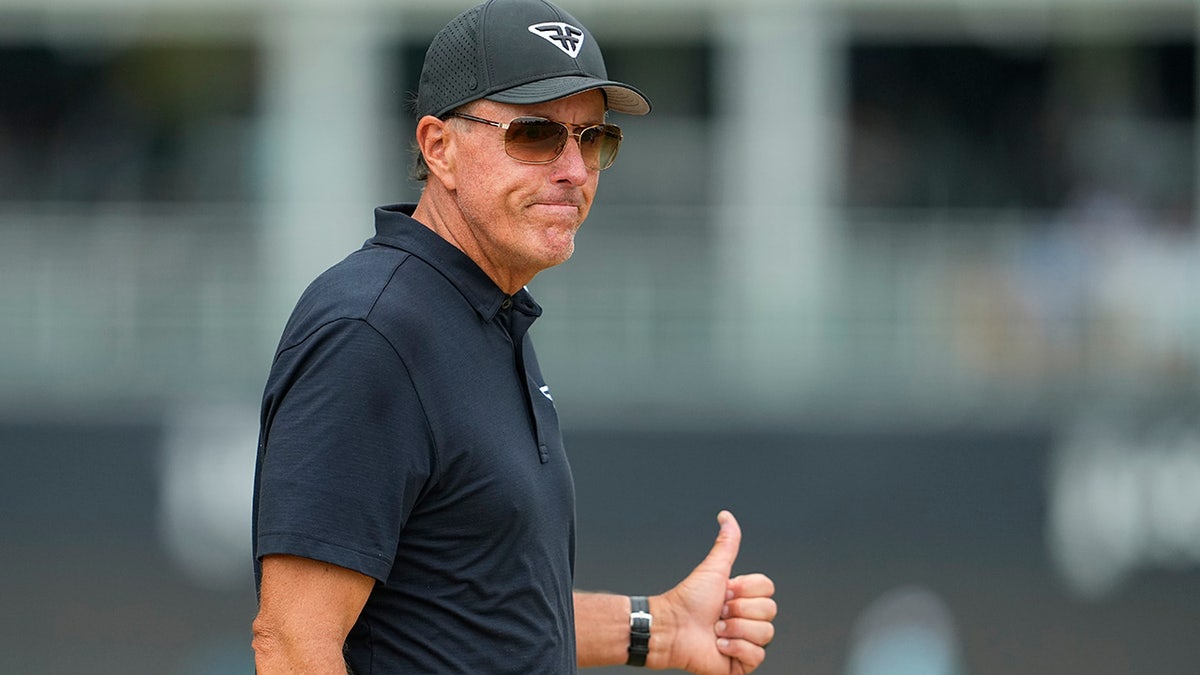 Mickelson's gambling habit has been in the public view over the last near decade. Court documents in 2015 revealed nearly $3 million was transferred from Mickelson to a third party as part of an "illegal gambling operation," according to ESPN. He was reportedly linked to an alleged mob bookie in 2007. He was not charged in any of those cases.
Mickelson has also been involved in an insider-trading scandal in 2014 along with Walters. The latter would be convicted on conspiracy, securities fraud and wire fraud charges in 2017 while Mickelson was not charged in the matter, settling a civil case with the SEC and surrendering profits he made in trades, per Golf Digest.
CLICK HERE TO GET THE FOX NEWS APP
If you or somebody you know has a gambling problem, call 1-800-GAMBLER, which is the National Problem Gambling Helpline Network.
Fox News' Ryan Gaydos contributed to this report.