If you dread using your air fryer because you don't feel like cleaning its tray, here's a solution for you: air fryer liners. These affordable pieces of parchment that are reminiscent of a coffee filter can easily be added to your Amazon cart. Just toss them once you're done using your air fryer and you won't have to clean your kitchen gadget as often.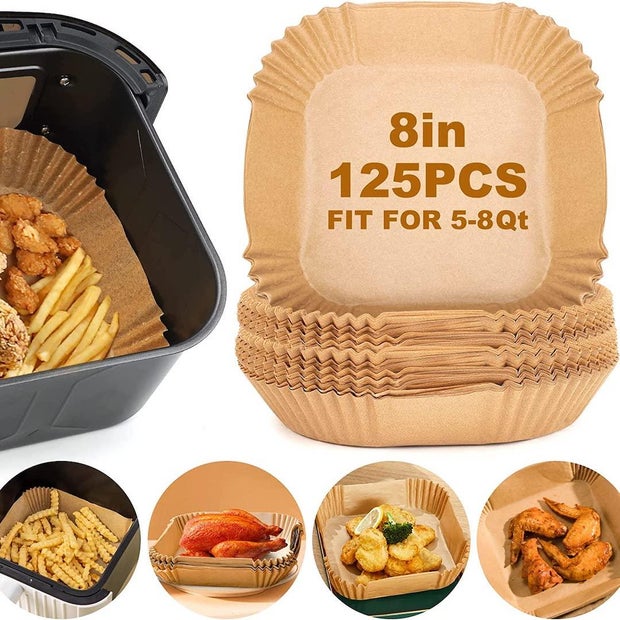 These reviewer-loved air fryer paper liners from Amazon are waterproof, oil-proof, non-stick and can withstand temperatures up to 428 degrees. They can also be used in microwaves, ovens and steamers. The liners come in five shapes and sizes to fit your air fryer. Get 125 liners when you order. And they're even on sale right now!
"What a difference!" says an Amazon reviewer. "I used to have to soak my basket, then scrub like crazy to get it clean. Not anymore! I will never use my air fryer without these again! No mess!" 
Air fryer paper liners, $11 after coupon (reduced from $22)
---
What to consider before buying an air fryer
Food science expert Jennifer Pallian told CBS Essentials that the two most important things to consider when shopping for an air fryer are wattage, capacity and the wattage-to-volume ratio. "Air fryers with higher wattage per quart heat up faster and have a stronger fan for the surface area, resulting in quicker cooking times and crispier food," she said. "Lower-wattage air fryers can't always produce crunchy, fried-like results. An air fryer should have at least 1500 watts per four quarts for best results. 
Pallian also advises CBS Essentials readers to "look for an air fryer with adjustable temperature settings so that you can customize it to whatever food you're cooking. It's also nice to get an air fryer with multiple cooking functions (such as reheating and roasting, in addition to air frying) so that you have more options to maximize use."
Shop options from some of the best air fryer brands below, plus expert-recommended air fryers. 
Great air fryers to try
Need a new air fryer? Then check out these great choices, many of which are on sale now.
Ninja AF101 air fryer (4 quart)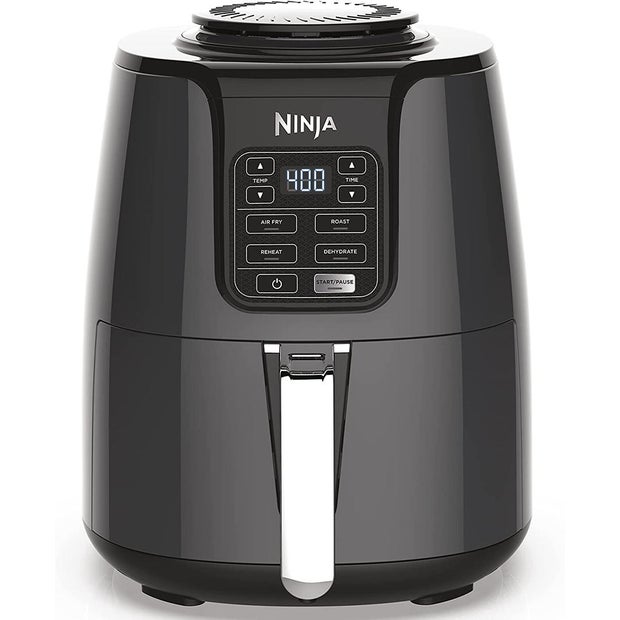 Pallian highly recommends this four-quart Ninja air fryer. "It's a great size, affordable for the quality with an effective output and it doesn't take up too much counter space," she said. She's not the only one who loves this air fryer. Amazon customers gave the kitchen gadget 4.8-stars!
Pallian told CBS Essentials that a four-quart air fryer is a great size for anyone, including single people and families. "For air frying things like skin-on chicken thighs, steaks or fish, it's ideal to keep foods in a single layer to maximize the surface area. If the inner basket of an air fryer is too small, you'll never be able to fit more than one piece without overlap. Even as a single person, there will be times when you'd like to cook two portions at once, or a protein and a side dish at the same time … Larger air fryers start to sacrifice wattage for volume, meaning that although you can fit more in, nothing gets as crispy."
This Ninja appliance is on sale now at Amazon.
Ninja AF101 air fryer, $100 (regularly $130)
---
Beautiful by Drew Barrymore touchscreen air fryer (6 quart)
This touchscreen air fryer from Drew Barrymore's Beautiful home line is on sale now. This 6-quart air fryer lets you air fry, roast, reheat and dehydrate food with little-to-no oil needed. The removable crisping tray and pan are also dishwasher-safe for easy cleanup.
Beautiful by Drew Barrymore touchscreen air fryer, $79
---
Instant Vortex Plus (6 quart)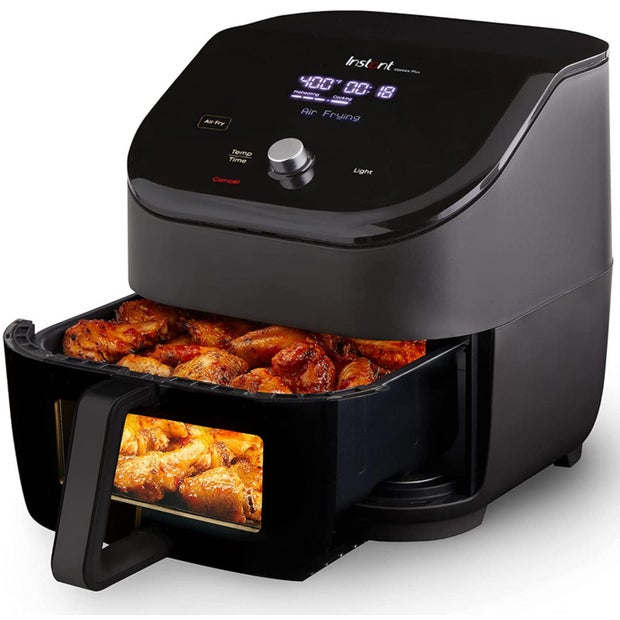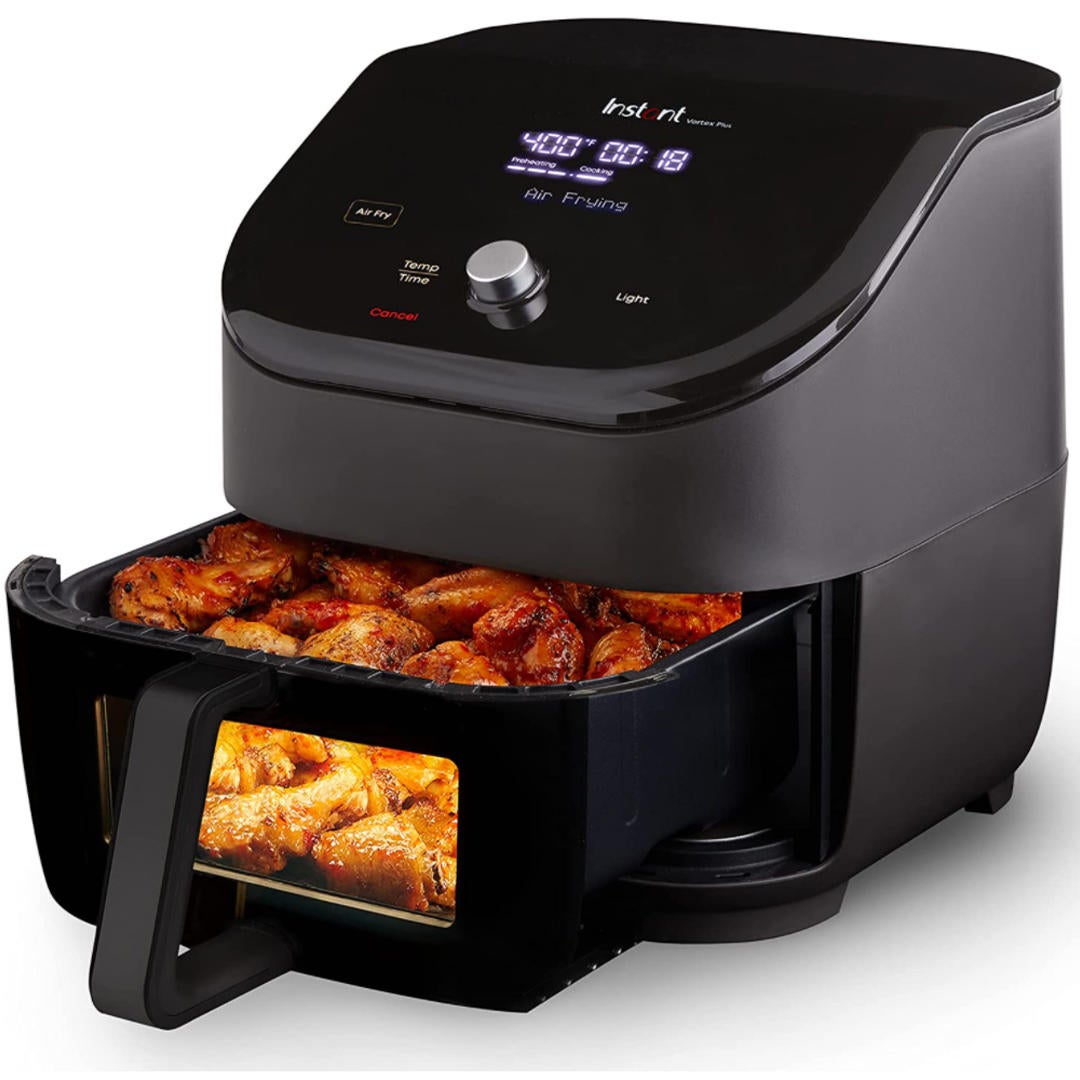 Unlike many air fryers, the Instant Vortex Plus has an easy view window. Instead of opening the air fryer every 10 minutes to see if your food is crisping, watch it get that delicious crunch while it's air frying without letting all the heat out of your device. 
The Instant Vortex Plus can also roast, broil, bake, reheat and dehydrate food. 
Instant Vortex Plus, $119 (reduced from $160)
---
Dash Tasti-Crisp mini air fryer (2.6 quart)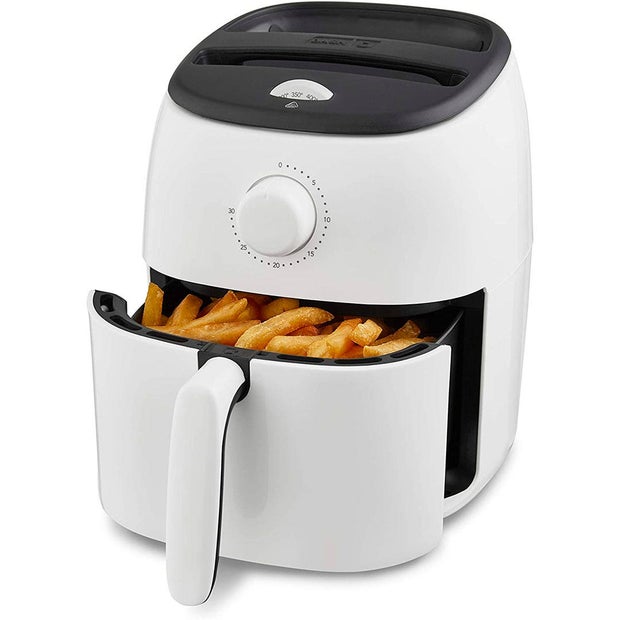 If you want the convenience of air frying but don't have the counter space for another kitchen appliance, check out the Dash Tasti-Crisp 2.6-quart air fryer. Its feature set is simple, but the price of this air fryer can't be beat.
It's the perfect size for a one or two-person household. 
Dash Tasti-Crisp mini air fryer, $45 (reduced from $60)
---
Cosori air fryer oven combo (5.8 quart)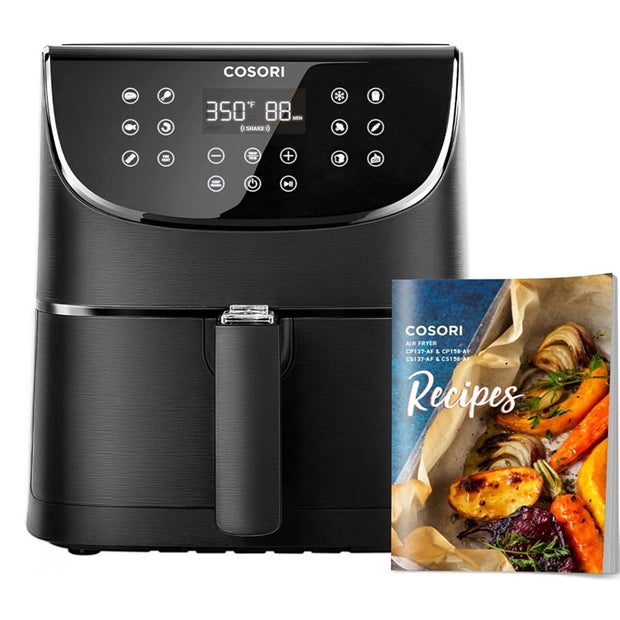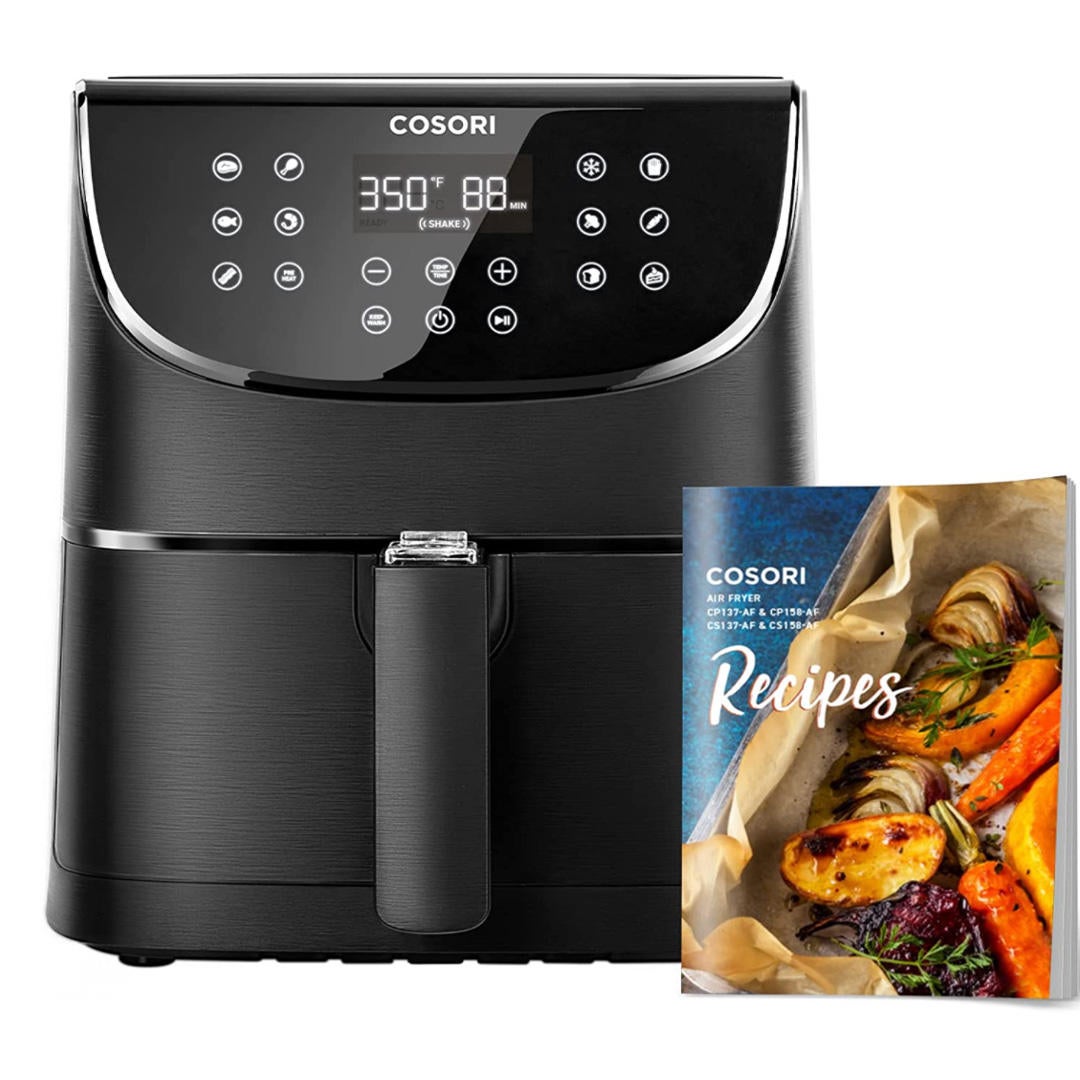 The bestselling 5.8-quart Cosori air fryer features 13 different cooking functions that prepare your food at the best temperature and time. The non-stick air fryer basket is removable and dishwasher safe. The top-rated air fryer comes in black, red and white. 
"I like the fact that, in addition to the nine pre-set temperatures and times for various foods and tasks, you can also manually adjust times and select a temperature right up to 230℃, which is close to the 'Max Crisp' temperature setting offered by one of the leading models in the market," enthused one Amazon customer who purchased the Cosori air fryer. 
Be sure to apply the coupon before checkout at Amazon to get the best price on this 4.7-star-rated air fryer.
Cosori air fryer oven combo (5.8 quart), $78 after coupon (regularly $100)
---
Philips Essential Airfryer Compact (4.3 quart)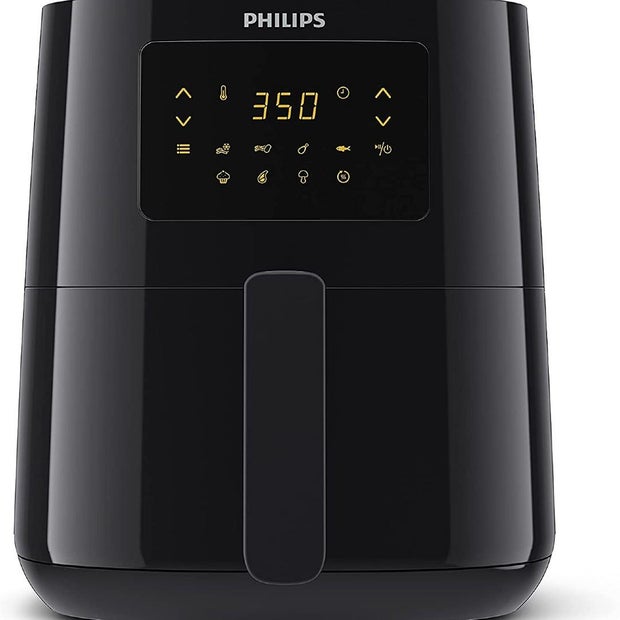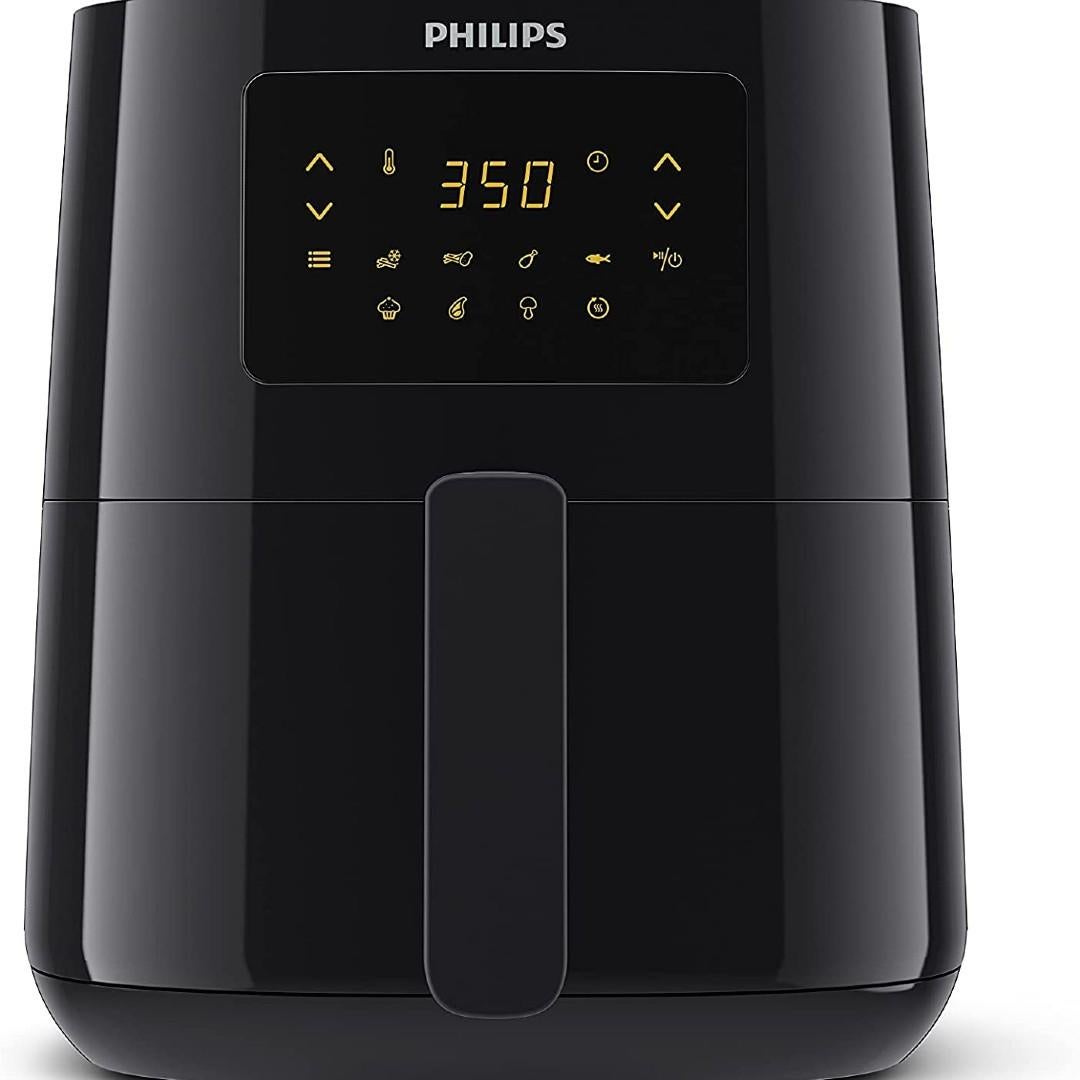 Here's another good air fryer for people with smaller kitchens. 
An updated and compact version of the original gadget introduced in 2010, this Philips Essential Airfryer grills, roasts, bakes, reheats and air fries — it's ready to take on a multitude of air fryer recipes. It features a digital touchscreen with seven presets for simplified cooking. Measures 4.1 liters (more than 4.3 quarts).
Philips Essential Airfryer Compact (4.3 quart), $150 (regularly $180)
---
Ninja Foodi 12-in-1 deluxe XL air fryer (8 quart)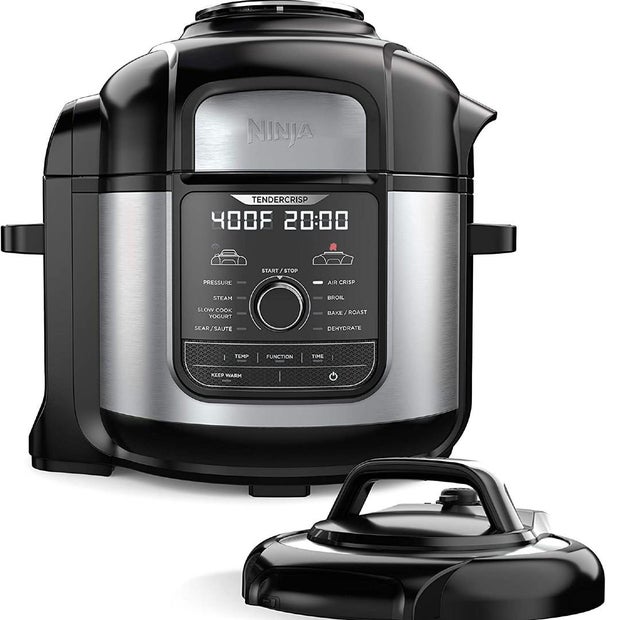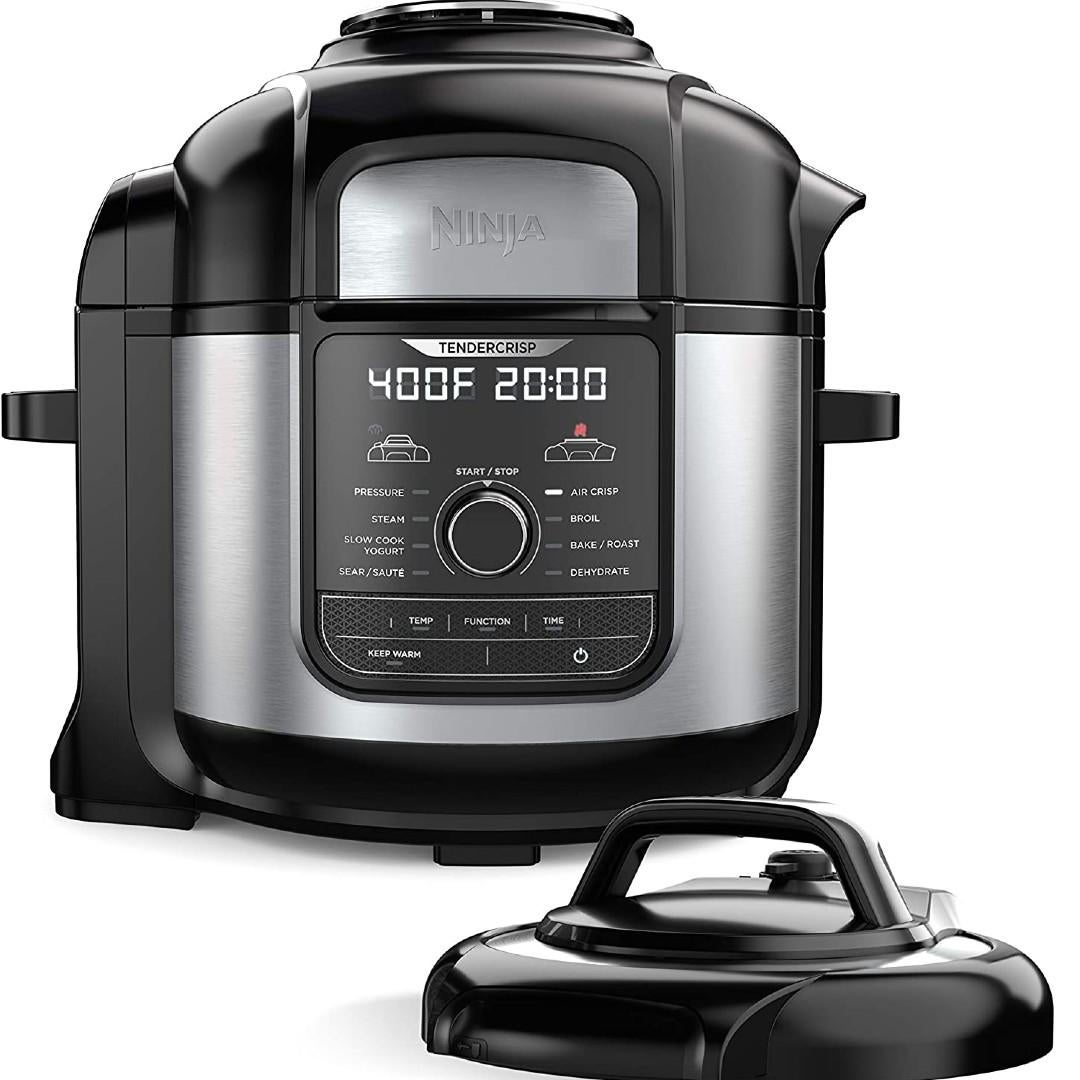 One of Ninja Foodi's highest-rated models on Amazon, this 4.8-star-rated, family-friendly 12-in-1, extra-large air fryer features an eight-quart pot that holds up to a seven-pound chicken or eight breasts. 
It can pressure cook and slow cook, air fry and crisp, steam, slow cook, bake, sous vide, keep warm, sear, sauté, roast, broil, dehydrate and make yogurt. 
 Ninja Foodi 12-in-1 deluxe XL air fryer (8 quart), $170 (regularly $250)
---
Instant Omni Plus Air Fryer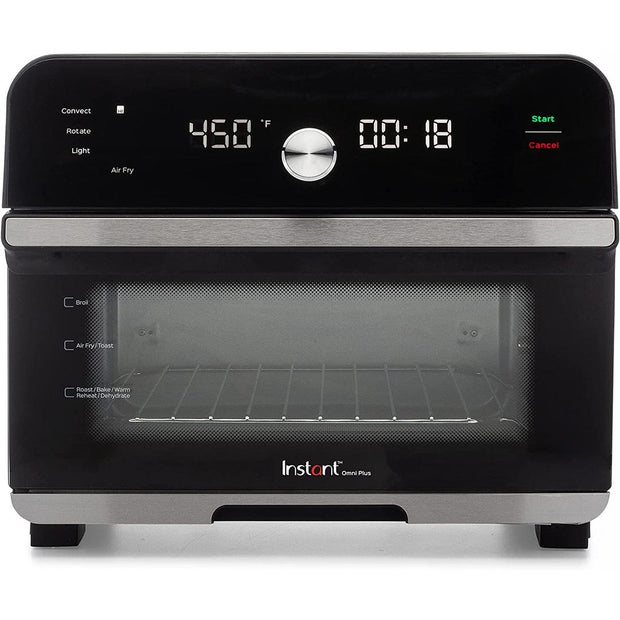 Check out this higher-end Instant Pot model. 
As you can see from the picture above, the Instant Omni Plus is not exactly a pot. In fact, no, it isn't a pot. The Instant Omni Plus is a countertop convection oven that, in true Instant Pot fashion, has a bunch of tricks up its sleeves. (And, yes, we know, the not-a-pot doesn't have sleeves — just go with it.)  This 10-in-1 appliance can be used to air fry, broil, bake, roast, dehydrate, reheat, toast and warm. And, as noted, it works as a convection oven and a rotisserie.
Instant Omni Plus Air Fryer, $250
---
Instant Pot Star Wars Duo Little Bounty (6 quart)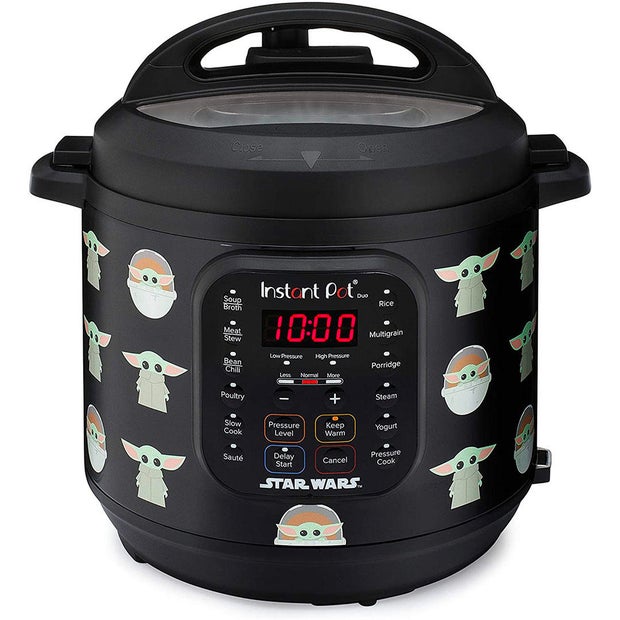 Don't miss these Star Wars-themed Instant Pot Duos on Amazon. They have 13 smart programs like any other Instant Pot Duo, but look good while doing it.
Instant Pot Star Wars Duo Little Bounty (6 quart), $100
---
Instant Pot Pro Crisp 11-in-1 (8 quart)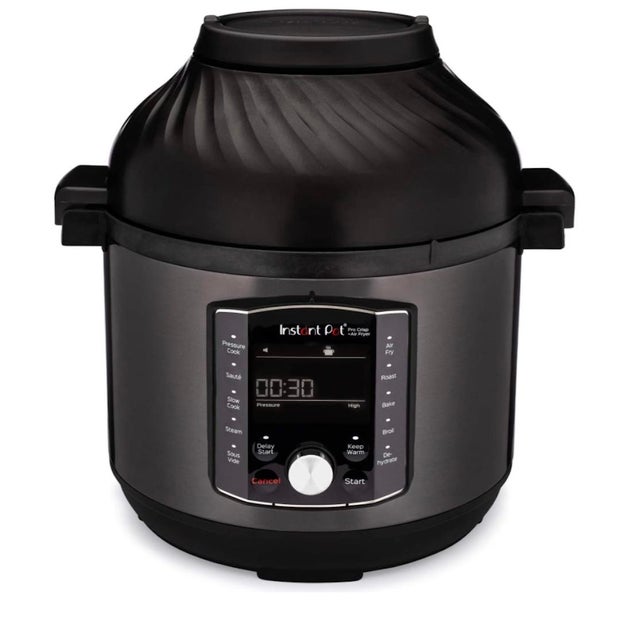 The Instant Pot Pro Crisp comes with an air-fryer attachment. The 8-quart model can accommodate a whole chicken. Its fry temperature goes up to 400 degrees. You can use this Instant Pot to reheat French fries, experiment with a healthier version of fried chicken, and so much more.
Instant Pot Pro Crisp 11-in-1 (8 quart), $180 (regularly $270)
---
Related content from CBS Essentials