This is to inform you that the Matriculation Ceremony for the 2022/2023 academic session of the Federal College of Land Resources Technology (FECOLART) Owerri will hold on Friday, 7th July, 2023 by 10:00AM.
Parents and Guardians, friends and Well-wishers of the institution are cordially invited.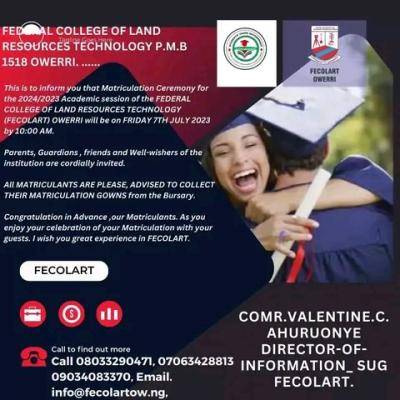 All Matriculants are pleased, advised to collect their Matriculation Gowns from the Bursary.
Thank you!