The inner workings of the Georgia grand jury investigating whether former President Donald Trump attempted to overturn the state's results in the 2020 election show a display of due diligence.
Five members of the grand jury—three men and two women—recently spoke to the Atlanta Journal-Constitution on the condition of anonymity, providing background of eight months of testimony while not offering much insight into whether Trump could actually be found guilty.
A portion of the grand jury's report was released in February, including a list of dozens of high-profile witnesses who testified under oath—some of whom may have lied, according to jury members' concerns.
Fulton County District Attorney Fani Willis opened the investigation based on Trump's 2021 phone call to Georgia Secretary of State Brad Raffensperger, in which the former President asked him to "find" the 11,780 votes needed to beat Joe Biden in Georgia in the last election.
One of the major witnesses in the investigation was Senator Lindsey Graham of South Carolina, who under oath tried to get into Trump's psyche following a tough election defeat.
"[Graham] said that during that time, if somebody had told Trump that aliens came down and stole Trump ballots, that Trump would've believed it," one juror told the Atlanta Journal-Constitution.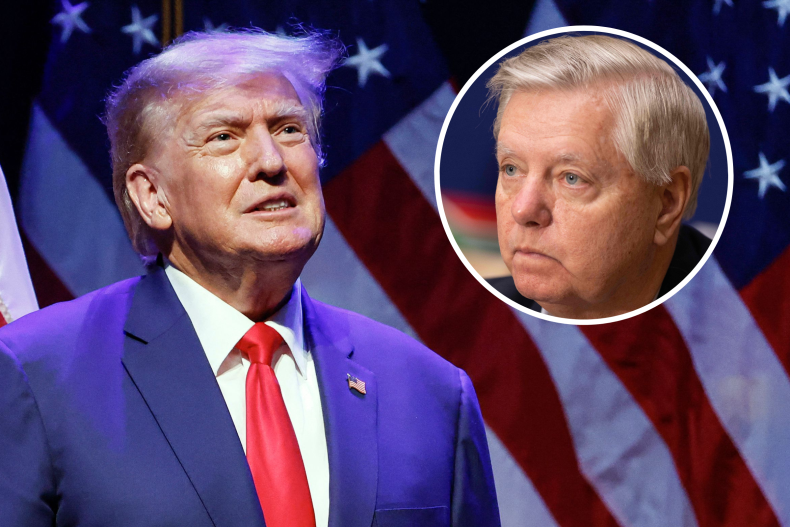 Jury foreperson Emily Kohrs was not interviewed by the Atlanta Journal-Constitution this time but previously told the publication that "it's not a short list" for suggested indictments.
She received plenty of flack in February for a media blitz that included statements and interviews provided to the Associated Press and the New York Times, in addition to appearances on CNN and NBC News.
Her jump from anonymous juror to being in the spotlight garnered the attention of Trump himself, who referred to her as "an extremely energetic young woman" who was giving away the jury's inner workings.
She had also mocked Trump due to his remarks about "total exoneration" from the investigation, calling it "fantastic."
"I just felt like we, as a group, were portrayed as not serious," one of the jurors told the Atlanta Journal-Constitution. "That really bothered me because that's not how I felt. I took it very seriously. I showed up, did what I was supposed to do, did not do what I was asked not to do, you know?"
Anthony Michael Kreis, assistant law professor at Georgia State University, told Newsweek that even with public remarks made by Kohrs, the grand jury showed thoughtfulness "as evidenced by the breadth of matters they looked into and the extraordinary number of witnesses they interviewed."
"It would be very wrong to pretend otherwise because of either the scant information released from the jury's report or because of impressions folks came away with after the jury foreperson hit the media circuit," Kreis said. "Time will tell what happens, but sleeping on the Fulton County investigation is a mistake."
Jurors expressed an appreciation for being part of a significant investigation involving a former President, expressing that they cared less about the outcome for Trump and more about doing their duties as Americans.
"I can honestly give a damn of whoever goes to jail, you know, like personally," one juror said. "I care more about there being more respect in the system for the work that people do to make sure elections are free and fair."
Another juror said, "I tell my wife if every person in America knew every single word of information we knew, this country would not be divided as it is right now."
Newsweek reached out to the Trump campaign for comment.