New Delhi, Sports Desk. Pakistan's young fast bowler Naseem Shah has opened up on the tragic death of his mother. Naseem Shah told that the day the bowler was to make his debut in international cricket. His mother had passed away a day before that. The 19-year-old fast bowler made his international debut in 2019.
Talking to the Sky Sports star, Naseem reminisced about the moments he spent with his mother. Three years later, Naseem recounts the incident that shook his life. Naseem said, "I was very attached to my mother. When I was 12, I left home because of cricket. I shifted to Lahore.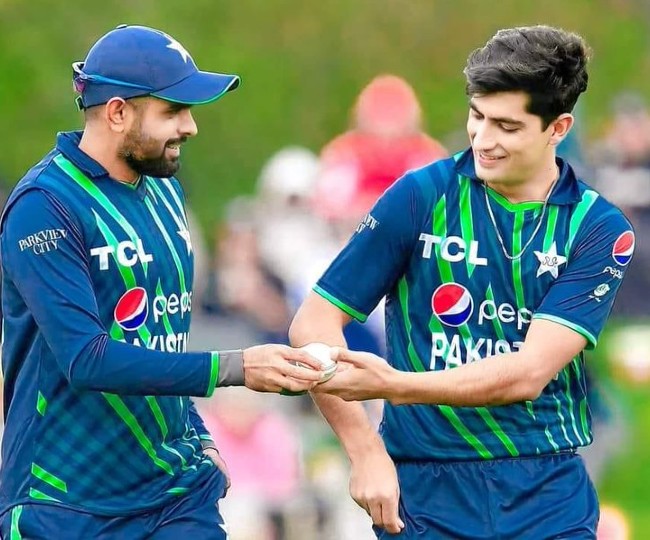 Team management gave information about mother's death
Naseem further added, "When my debut came, he called me a day before and I told him, tomorrow is my debut. She didn't watch TV, she didn't understand cricket, but I told her, you should watch the match tomorrow because I am playing, I will be live on TV."
Naseem has become the star bowler of Pakistan
Naseem Shah said, "She was very happy, she said she would come to Lahore to watch the game. When I woke up the next morning, I got a call from the team management and they said, your mother has passed away. The next six to eight months were very difficult for me. I used to see mother everywhere, but when you play for the team, you forget everything and think of performing well. I am strong now. Because I know I can handle it."
It may be noted that at the age of 16, Naseem made his debut for Pakistan against Australia in Brisbane. Naseem took the wicket of David Warner in his debut match. Naseem is currently one of the key players in the Pakistan team. He is leaving his mark by performing well for the team in every format.
Also read- 22 Australian players will be auctioned in IPL 2023 auction, know whose base price is
Also read- IND vs BAN: Kuldeep Yadav, playing the first Test after injury, told the secret of success
Edited By: Umesh Kumar
Follow Jagran and stay updated with every news