ST. LOUIS — There is no reason for a judge to keep a lawsuit against prominent attorney Jerry Schlichter sealed from public view, an attorney representing Schlichter's former law partner, Roger Denton, argued Friday.
But Schlichter's lawyer, Jack Garvey, says the lawsuit was filed despite an arbitration clause in his partnership agreement and is an attempt to gain leverage in the dispute by threatening to release information that jeopardizes huge lawsuit cases. class action at the nation's preeminent 401(k) claimant firm. .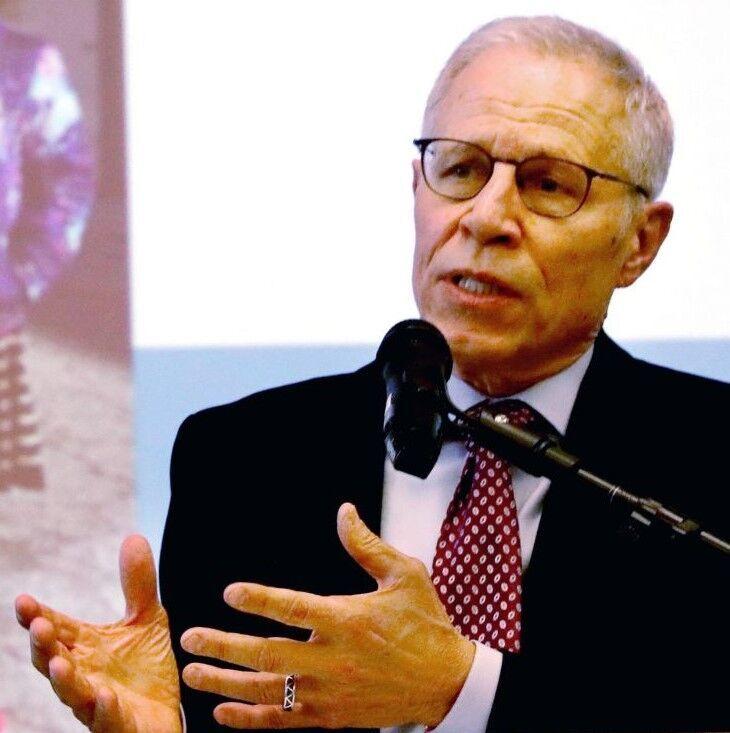 The two sides presented their arguments in a hearing Friday before St. Louis Circuit Court Judge Jason Sengheiser, who sealed the case a few days after it was filed Oct. 11 at the request of Schlichter's lawyers. Denton's lawsuit claims that he has been deprived of at least $875,000 in legal fees.
Sealing is a rare move in Missouri, where court files are presumed open in the absence of compelling reason. Schlichter's high profile as a local public figure and civic philanthropist and his national reputation for winning major class action lawsuits over improper fees on employer-sponsored retirement plans have sparked interest in the case.
The St. Louis-based firm of Schlichter, Schlichter, Bogard and Denton has won two US Supreme Court cases and won at least $500 million in settlements and judgments against some of the nation's largest employers. The firm, which has focused on what Garvey called "illegal and secret fees" from fund managers, is credited with forcing pension plan reforms.
That's "ironic," said Traci Pupillo, a Denton attorney. "When there's a dispute about the fees you have to pay, you want it to be done in secret," she said.
(Pupillo, of Capes Sokol, took over Denton's case from attorneys at Carmody MacDonald, who initially filed it. Why Denton switched attorneys is unclear.)
Pupillo pointed to the "presumption of opening" in Missouri's rules of court procedure, which require a "compelling reason" before sealing a case. Sealing an entire file "is almost never justified," he said. If there are confidential records, the parties can agree to seal individual submissions or evidence, Pupillo said.
But Garvey said the entire case needs to be sealed because of the damage it will have on pending cases. Schlichter is up against some of the most ruthless defense firms in the country and a powerful asset management industry that will use any information it can to delay or undermine class action lawsuits. He said Denton actually owes the firm $300,000, but the matter must be handled in private arbitration.
"Why have you ignored the arbitration provision?" Garvey asked. "He wants to prove the allegations in this case in the public forum, not the actual evidence."
However, Pupillo said the cases cited in the lawsuit are filed in public courts. Agreements are posted on the law firm's website. Requests for attorneys' fees are filed in court cases.
"All of this information is in the public record," he said.
The evidence in the case so far is fee-sharing agreements, Pupillo said, and the case is nothing more than a commercial dispute. Any private company could argue that a lawsuit brought against them would harm their business, and if the court were to allow arguments to prevail to seal this case, then "all cases would be sealed," he said.
Sengheiser pointed to articles in the Post-Dispatch reporting on the filing and closure of the case, asking if "the cat was out of the bag" at this point.
But Garvey said the discovery requests threaten to reveal more sensitive information. The "trade publications" of asset managers and the financial industry, which tend to take advantage of Schlichter's losses, have already picked up the story and are the main concern.
"Post-Dispatch is the least of our worries," he said. "More cats are going to come out of the bag."
Garvey asked Sengheiser to at least keep the matter closed until Judge Michael Stelzer rules on a motion to refer the matter to arbitration. A hearing on that motion was set for January 13 at 1 pm Sengheiser took the matter under consideration.
"We are in uncharted waters here," Garvey, a former judge, told the newspaper after the hearing, "because of the nature of the national role of this firm."