weekly expiry All-round selling dominated the stock market on Thursday. Due to this, the BSE Sensex lost 878.88 points and closed at 61,799.03 points. Similarly, the NSE Nifty also closed at 18,414.90 points with a big fall of 245.40 points. With this, Nifty broke its important support of 18,5000. Let us tell you that on Wednesday night, the interest rate was increased by 0.50 percent from the US Fed. The Fed has indicated further hikes. Interest rates in the US have reached a 15-year high. This had a bad effect on the investors of the market. Due to this, all-round selling was seen in the market. Of the 30 Sensex stocks, only NTPC and Sun Pharma gained momentum. The remaining 28 stocks closed in the red mark.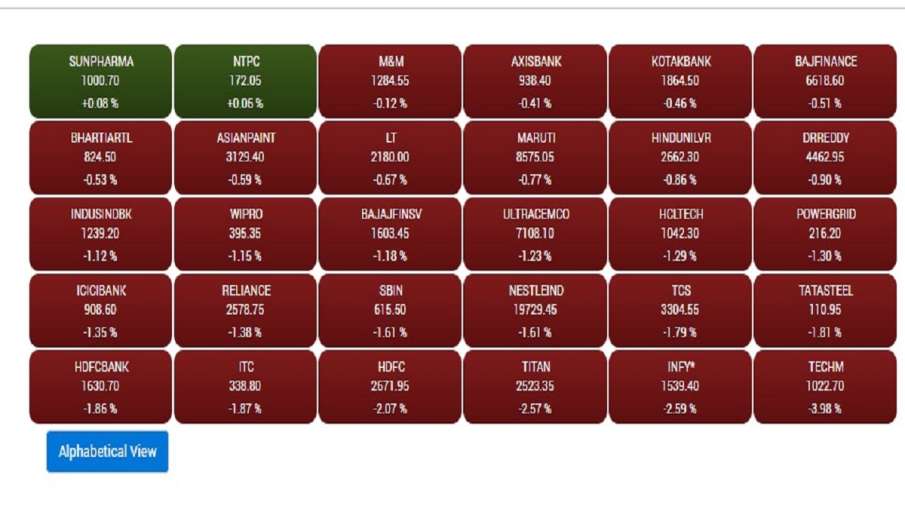 Sensex
3 lakh crore of investors drowned
Investors have suffered huge losses due to heavy selling in the market. In fact, at the close of December 14, the market capitalization of companies listed on BSE was Rs 2.91 lakh crore, which came down to Rs 2.88 lakh crore at the close of the market on December 15. In this way, investors lost Rs 3 lakh crore in one stroke.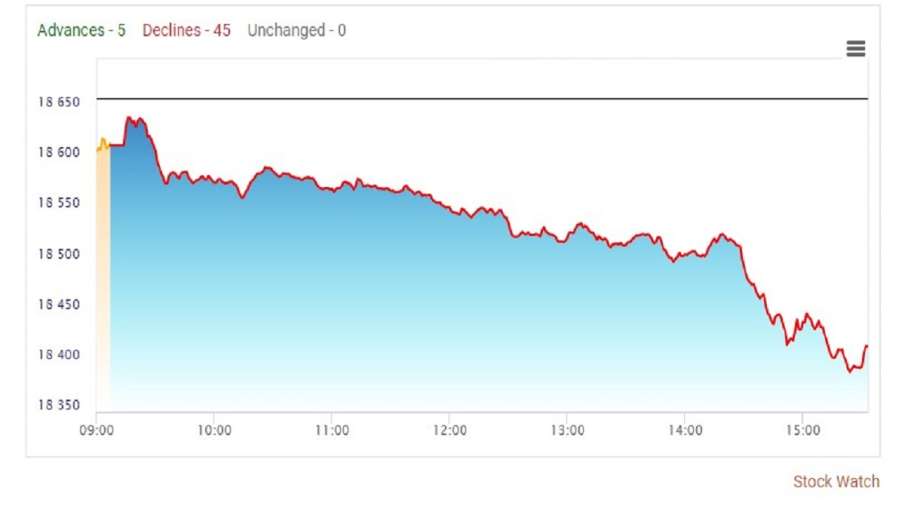 Nifty 50
Today the market opened after falling
Sensex and Nifty also declined today amid a weak trend in global markets and fall in IT stocks. The 30-share BSE Sensex fell 186.74 points to 62,491.
Opened on 17 points. The broader NSE Nifty was down 51.95 points at 18,608.35. Tech Mahindra, Infosys, HCL Technologies, Tata Consultancy Services, Titan and UltraTech Cement were among the major losers on the Sensex.
Top gainers and losers in Nifty and Sensex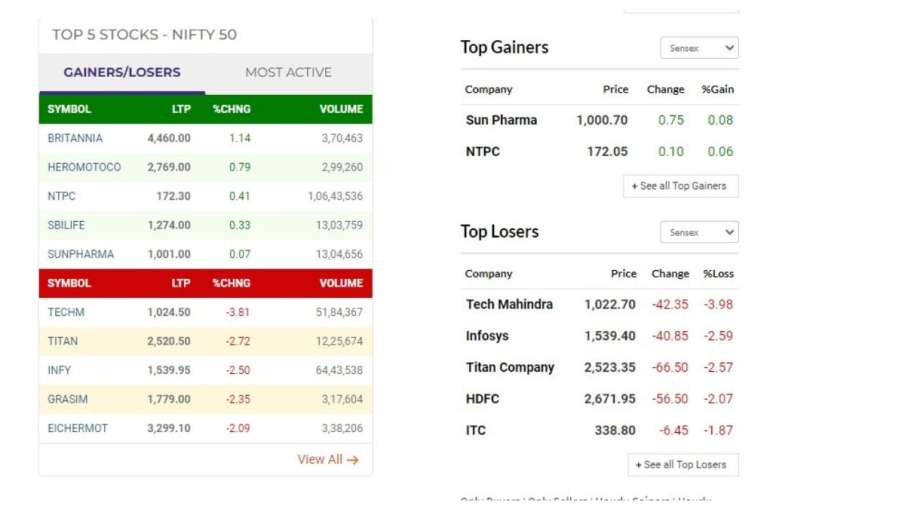 Gainers and loosers
Shares of these companies declined
Tech Mahindra, Titan, Infosys, HDFC, ITC, Tata Steel, HDFC Bank, Tata Consultancy Services and State Bank of India were major losers in the Sensex pack. Only two stocks NTPC and Sun Pharma remained in profit. Vinod Nair, head of research at Geojit Financial Services, said the Fed's hawkish stance spooked the market as investors were expecting a dovish stance on better-than-expected inflation data. He said selling of IT stocks in the domestic market on apprehensions of a slowdown in the global economy after the Federal Reserve's statement created an atmosphere of pessimism. The market now awaits the decisions of the Bank of England (BoE) and the European Central Bank (ECB). Both of them can also increase the policy rate by half a percentage point.
Signs of increase in interest even further
The US Federal Reserve raised the key policy rate by 0.50 per cent as expected and also indicated that interest rates could be increased further in the coming days to control inflation. The US central bank has increased the interest rate to 4.25-4.50 percent. This is a 15-year high. South Korea's Cospi, Japan's Nikkei, China's Shanghai Composite and Hong Kong's Hangseng were among the losers in other Asian markets. Major markets in Europe were trading in a negative trend in early trade. US stock markets were in loss on Wednesday. Meanwhile, international oil benchmark Brent crude declined 0.77 per cent to USD 82.06 per barrel. According to stock market data, foreign institutional investors remained net buyers on Wednesday. He bought shares worth Rs 372.16 crore.
Latest Business News