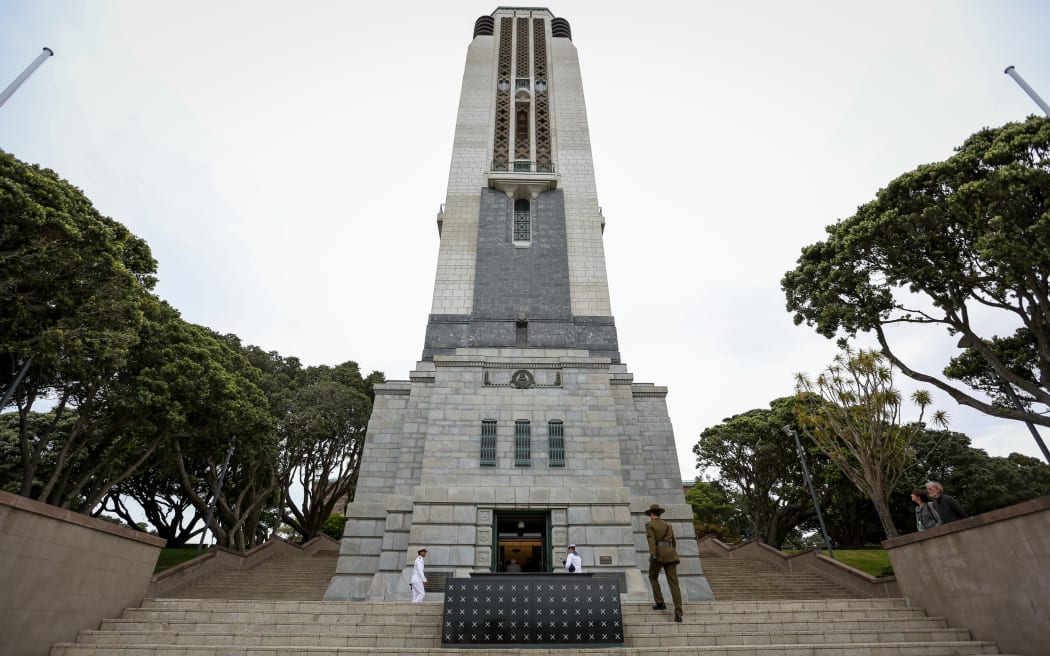 The goal of reopening the earthquake-prone Carillon bell tower in time for Anzac Day commemorations next year will not be met.
The 50-metre tower at Wellington's Pukeahu National War Memorial has been closed, reopened and then closed again in recent years, its 70-ton hanging bells posing a threat to the people below.
A year ago, the Ministry of Culture and Heritage set a $7 million margin budget and said it hoped to reopen it for Anzac 2023.
That turned out to be far too optimistic.
"Estimated total costs are not yet final as the full scope of work has not yet been agreed and budgeted," the ministry told RNZ this week.
"Procurement of professional services, investigations and design of reinforcement options have taken longer than expected."
Years of previous investigations and millions spent by the ministry on reinforcement from 2012 to 2018 culminated in the tower reopening in 2018, only to be closed again when new assessments showed it remained far too weak.
The ministry now knew which parts of the tower to test, deputy director Glenis Philip-Barbara said in a statement.
It had done the initial investigations and scaffolding was next to allow for more detailed investigations.
It had also received and reviewed a structural engineer's report – one more of many – identifying key seismic risks and offering reinforcement options to raise the tower from 15 percent of the earthquake code (New Building Standard) to 80-100 percent. bring.
The ministry received a five-year extension from the city council a year ago to meet the new UKTN for a solution by May 2027.
"Investigations are currently underway into other maintenance issues such as roof leaks," says Philip-Barbara.
"Decisions will be made early in the new year to confirm the scope of work."
.