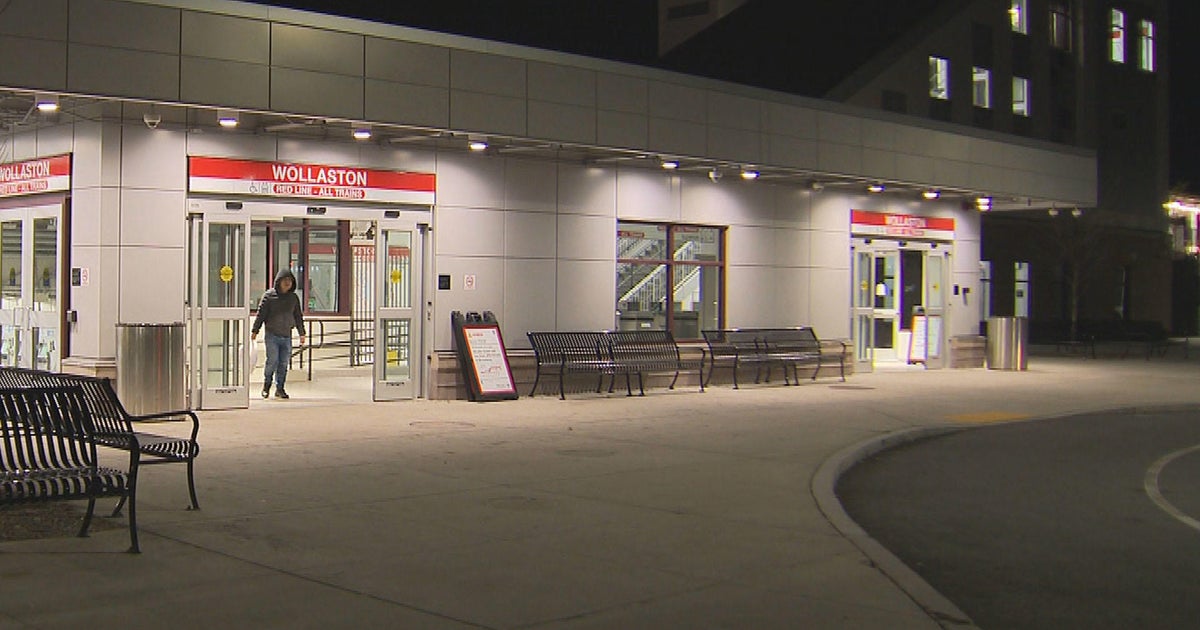 QUINCY – A Quincy man is under arrest, accused of kidnapping and raping a 64-year-old woman over the weekend. Christian Lynch, 26, allegedly abducted the victim shortly after 7 a.m. Saturday morning from the Wollaston MBTA station.
The Norfolk County District Attorney said the victim was taken to another location that is still under investigation.
"It is alleged that she was held there all day, repeatedly assaulted and finally transported to a parking lot at the Lowes store in Brockton and left there, still tied up," the prosecutor said.
Police said Lynch attempted to kidnap another woman just 18 minutes earlier at the same MBTA station. That woman managed to escape.
Women who commute daily to the MBTA station say the situation is terrifying.
"We are no longer safe anywhere," said Diane Mahan. "I go to work very often early in the morning to work in Boston and now I'm afraid, I'm afraid to do that."
"That's kind of sad the fact of traveling as a woman," said Colleen Arria, "and it just makes me sad that nothing has been posted or anything like that that you don't see a heightened presence of security."
Police said they used surveillance video from the T station to identify Lynch. He faces several charges, including rape, kidnapping and strangulation.
.